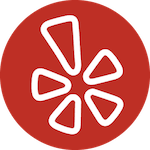 Kevin M.
Master Vining (business owner and lead instructor) has been in Martial Arts for 37 years. He knows what he's doing, how to teach and instruct others to do so, and has the credentials to back it up (inducted into the Martial Arts World Hall Of Fame in 2012).

As solid as an instructor's credentials may be, that doesn't always make him/her a great teacher. Fortunately, Master Vining is a solid practitioner of his respective arts (Tang Soo Do, Brazilian Jiu Jitsu, and Krav Maga). He places a strong emphasis on the basics, and whether it is grappling or striking, movements are broken down in a natural and logical progression. He covers the "whys" and "hows" throughout each lesson.

My kids (6 year old boy and an 8 year old girl) excelled quickly in the environment and culture he set. I appreciate his standards and expectations before, during, and after class. Respect is reciprocated, expected, and earned. Attention is also given to developing strong values and character.

In addition to all of this, they are 100% upfront and honest about their membership fees and contracts. Talk to Yvonne at the front desk and she will be happy to take care of you.

I can't recommend Brick City Martial Arts highly enough. If we weren't moving, my kids would be there every Tuesday and Thursday evening.

Give the free lesson a try and see what you think!